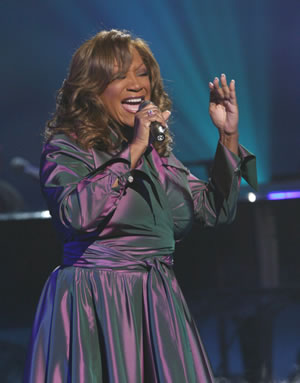 "Know where I'm goin' and I know what to do
I tidied up my point of view
I got a new attitude!"
Forgive me for quoting Patti LaBelle.
It had to be done. I hope I didn't lose any readers...
So. I have been doing some thinking.
It started with the word
suffer
, a word with which I have few dealings with in my life, continued into my race this weekend and conversations with
Claire
, continued further still when reading
Bree Wee's blog
and ended with a quick conversation with
Jen
via email.
I realize new attitudes aren't created overnight, so I will qualify this by saying that I don't actually have a bonafide new attitude. Let's say, though, that I think I get something I didn't get before. It's not even really a matter of some earth shattering new way of viewing things. It actually is, as my dear friend Patti says, a tidying up of a point of view.
I love running. and triathlon. and I love racing.
But that's not enough.
My expectations of what triathlon will provide me expanded this year. I decided to GET SERIOUS, man. No fucking around. And with that I expected nothing short of miracles. Isn't that what it takes? Extreme dedication? Getting the workouts done?
Yes. But that's not all it takes. It takes a willingness to
think
and
be
a certain way. There is little--actually there is NO--room for self deprecation for the sake of humor, or the sake of anything, really. There is no room to let yourself believe you deserve a break. There is no room to lament how tired you are and how grumpy you feel that you get up every damn morning when the people around you sleep in like old dogs. There is no room to feel sorry for yourself. There is no room to admit that you're not actually sure you LIKE what you're doing.
Ange
talked awhile back about silencing her lazy demon when she races. I remember thinking that her lazy demon was likely a weakling and that my lazy demon could take her lazy demon down so fast it wouldn't even be funny. But maybe that's not true. Maybe she just makes her mind so uninviting to the lazy demon that she can control his appearance, in a race, or any time. And I can't. Or
I haven't
.
I have been indulging my thoughts of tiredness, of disappointment, of fear, of anger, of lack of motivation, of jealousy. I write about them. I think about them. I analyze them. I let them hang around.
This is not want superior athletes do. Superior athletes shut down these thoughts. They do not indulge. They don't don't lament losing a Tuesday to a LONG BRICK, because the idea of losing or lamenting anything having to do with the sport is SHUNNED. Done. Not invited. The thought is replaced by thoughts like, I CAN train, I'm psyched to train, I'm ready to train. I AM ALL ABOUT THE LONG BRICK. GRRRRRRRRRR.
It's cognitive restructuring. Right,
Alina
?
And I need to start doing it.
It is quite possible that the aspect of my personality that has indulged these thoughts has prevented me, thus far, from maximizing my potential. Not just in triathlon.
In life.
Maybe that's dramatic, but I think I'm onto something here.